UncoverU aims to create leaders of tomorrow today, by empowering pre/teens to imagine and make real a world of responsibility, equality, and compassion through transformative, powerful communication with self, family, and community. We constantly strive to find effective and innovative ways to make UncoverU accessible to every pre/teen.
From the Founder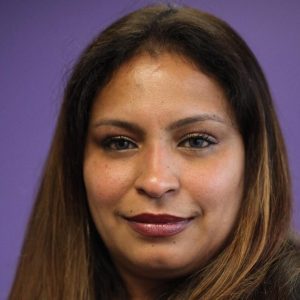 UncoverU is a labor of love and passion. In the late 1990s and early 2000s, I coached basketball to at-risk youth in the western suburbs of Sydney, Australia, while I was getting my degree in Sports Management. From there I went on to doing and achieving some amazing things in Sport, working at the 2000 Olympic Games in Sydney, FIFA 2002 in Japan and more. After a period of disillusionment with sports, I was searching for answers, and it came in an email from one of the boys I had coached in Sydney. It was a simple note, "Coach, Thank you for being there. I finished TAFE" (Australia's most significant vocational education and training provider).
I knew then that I wanted to work to empower teens. I went back to college in pursuit of a degree in developmental psychology. While I was exploring my course at Foothill College, Los Altos, CA, I met Dr. Harry Saterfield who advised and supported me for over two years to help build the UncoverU program. My visa status at the time did not allow me to create UncoverU in the United States, so I took the program to India and launched it in Bangalore in 2005 and operated till 2008.
For the past ten years, I have been living and working in Silicon Valley marketing technology. I have had the opportunity to work with some genuinely innovative companies such as Marketo, NICE Systems, Quantum Secure, ABBYY, and others. My work in tech has added tremendously to what I can bring to UncoverU. At the beginning of 2018, I decided to listen to my Soul's calling and committed to delivering UncoverU to the youth of the Bay Area.
Creating a world where my heart and mind are not in constant conflict.
Sandy Rao
SUBSCRIBE TO OUR NEWSLETTER